Select your new guest toiletries and amenities collection
Discover our wide range of exclusive hotel amenities including luxury bath and body care products , solid shampoos, slippers and other complimentary products and room fragrances. Made in France and Italy.
Hotel, Hotel group, Ehpad, large or recurring orders ? Contact us to receive a quote and samples.

Bed & Breakfast, Airbnb, Chalet, Conciergerie, Restaurant ... ? Order fast and easy directly online.
ÊTRE Cosmétique Bio
Cosmetics for the hotel industry based on ingredients of natural origin, pure and authentic with a delicate citrus verbena scent.
A collection that respects the Cosmos Naturel charter, with products composed of a minimum of 95% of ingredients of natural origin, biodegradable, enhanced with 100% recycled and recyclable packaging.
Our products are available in 30 ml bottles, refillable 300ml pump dispenser bottles with 5 L refills.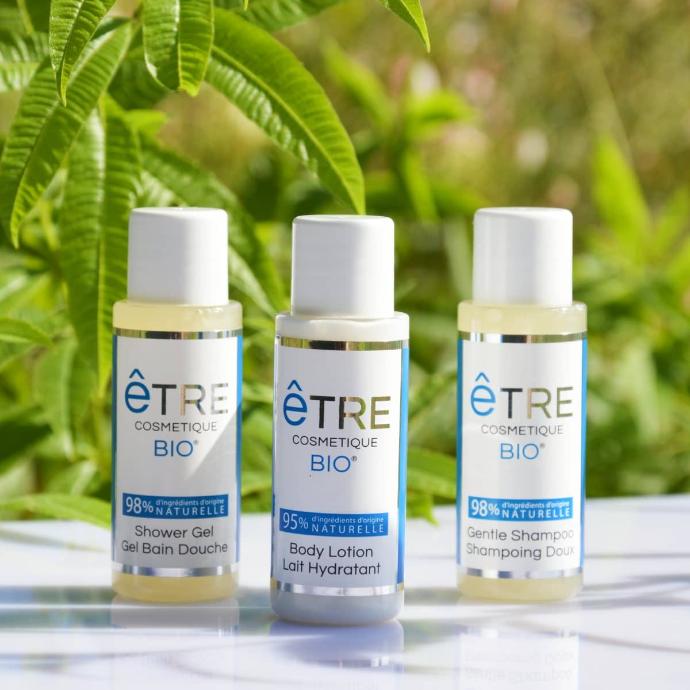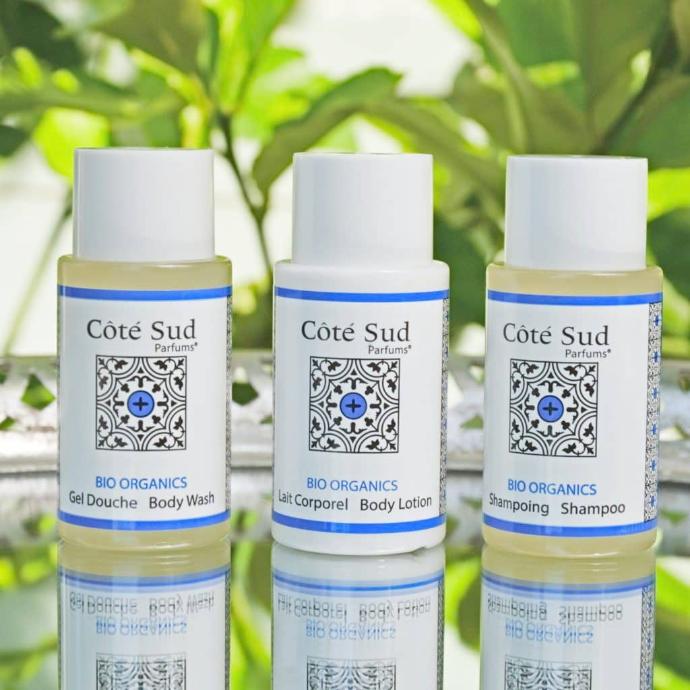 Côté Sud Parfums | Natural Formula
Natural guest toiletries range with a 100% natural fragrance that bursts with the bright and green freshness of orange, tangerine and neroli combined with woody undertones.
Eco friendly, biodegradable cosmetics offered in bottles made from recycled plastic .
Available in 30ml individual bottles, refillable 300ml pump bottles and 5L refills. Full range of products available including hair conditioner and dry body oils.
Your rooms will be more welcoming with its fragrance "Orange verte Néroli" of Mediterranean scents in which we find a plethora of fresh citrus fruits.
RE SOURCE "Terre" edition
Bath and body care products made from a minimum of 95% natural origin ingredients. An elegant green and black packaging design with the classic Citrus Verbena fragrance.
Re Source édition "Terre" is formulated according to the norms of Cosmos Natural products.
Eco friendly, biodegradable cosmetics offered in bottles made from recycled plastic .
30ml bottles and refillable 300ml pump bottles and 5L refills.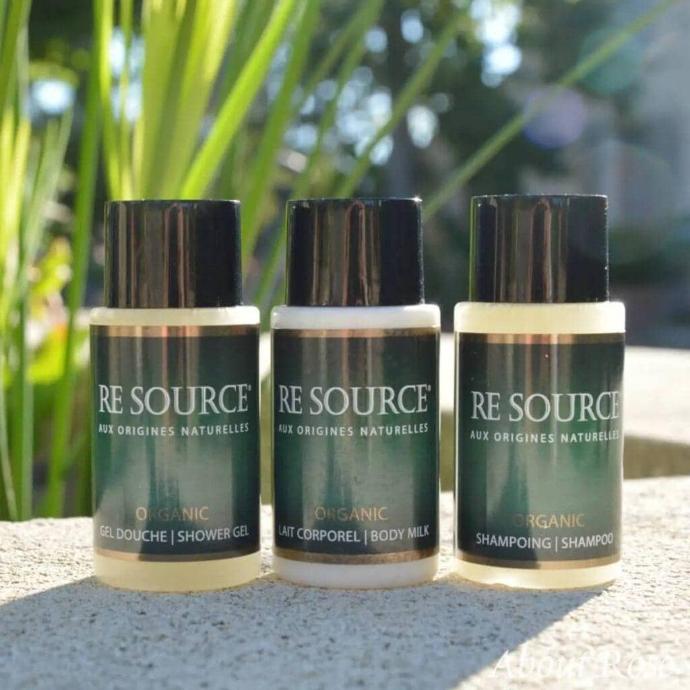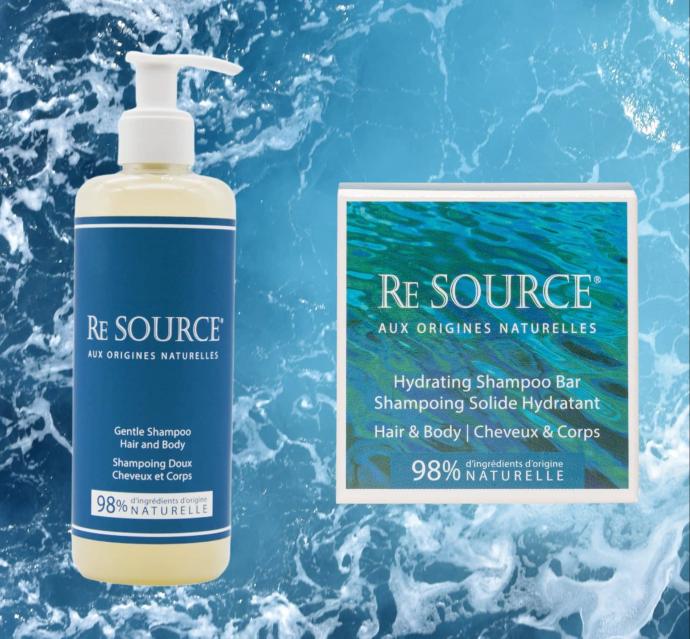 RE SOURCE "Mer" edition
Eco responsible hotel designed bath and body care products made with a minimum of 95% natural origin ingredients blended with the "Fleurs d'eau" fragrance that evokes the purity of white tea, lotus flower, peony and melon.
Our first plastic free collection. Discover our 2in1 solid shampoos and our dry body oils in glass bottles.
The products are also available in refillable 300ml pump bottles with 5L refills.
A collection that will bring your clients back to nature while doing your best to preserve the environment.
Luxury Collections from our Perfumer
About Rose Impérial
This elegant perfume opens on head notes of tangerine, cedar wood and black current with hints of spice. The heart is floral with velvety iris, violet and vetiver. The base is warm and deep with lingering notes of amber, smoky incense and musk.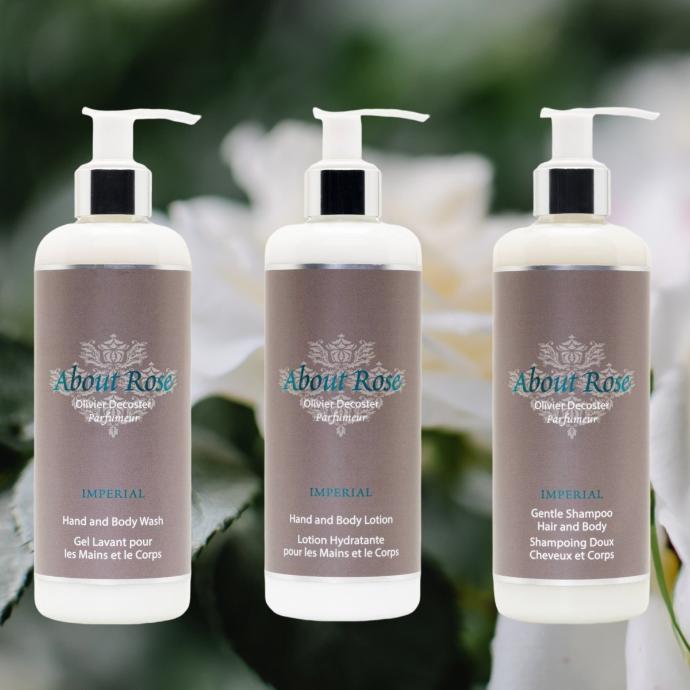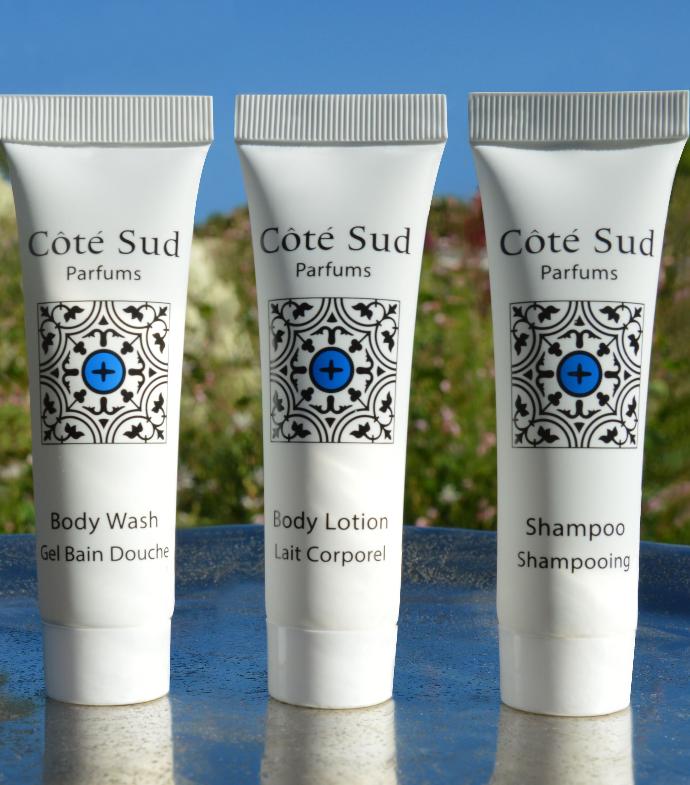 Côte Sud Parfums
"This energizing perfume opens with multiple top notes of fresh citrus, pink grapefruit and bergamot blended with warm elegant floral notes." An unforgettable collection inspired by the scents of the Mediterranean.
Majolica
Shades of black and grey for a modern refined style. Your guests will love this subtle fragrance made with green tea, citrus and rare flower essences.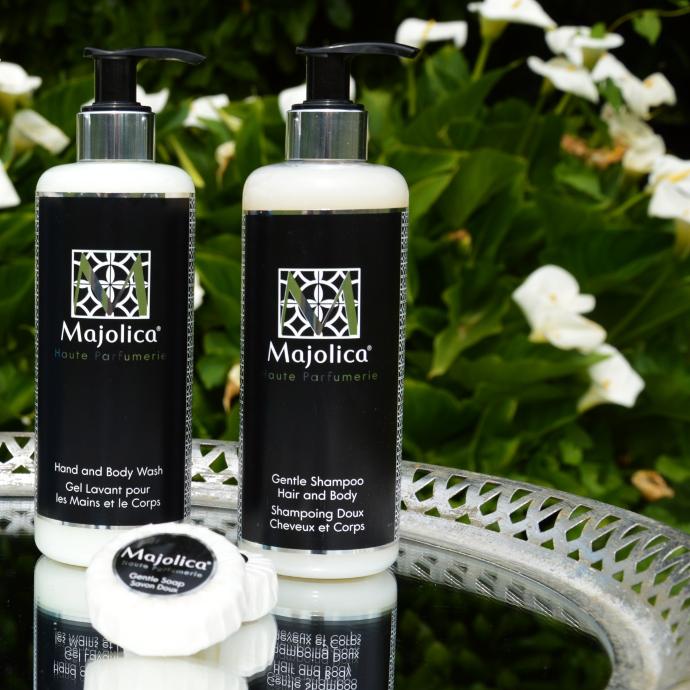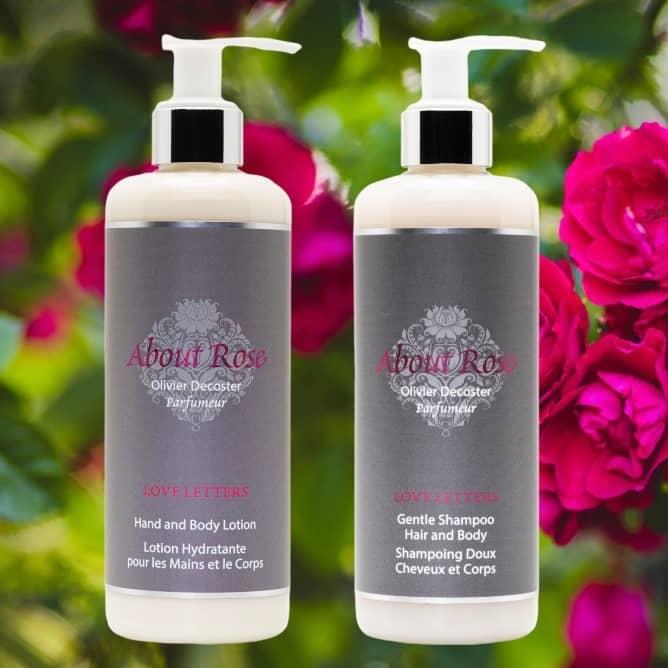 About Rose Love Letters
The Love Letters fragrance is a floral scent heavy on woods and amber with an aura of refined well-tailored elegance. The stylish classic packaging will transform your rooms into a palace.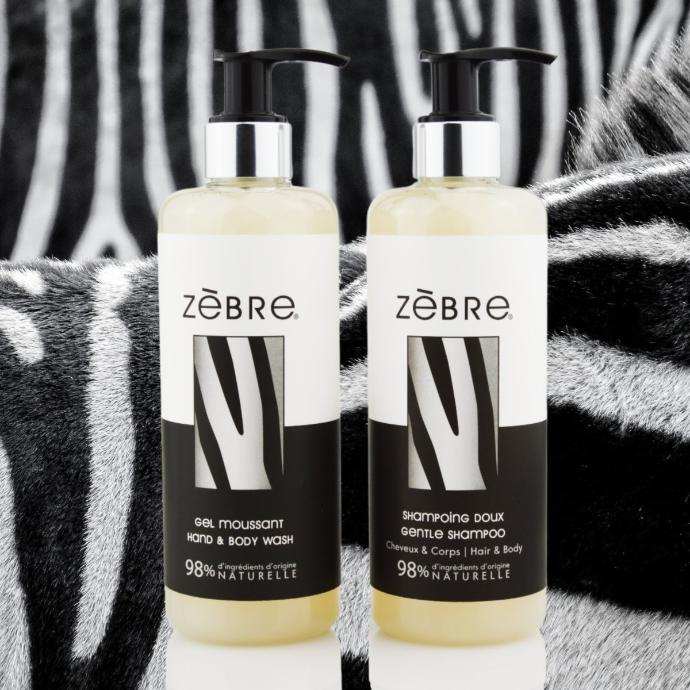 ZÈBRE
A new collection of high quality cosmetics made from 98% natural origin ingredients. Eco responsible and planet friendly
An elegant fragrance with resolutely contemporary and sensual scents. Woody and amber notes are softened by vibrant flower essences. A few "citrus" notes refresh.
Available in refillable 300ml bottles and 5L refills. Shampoo for hair & Body in 30ml bottles coming soon.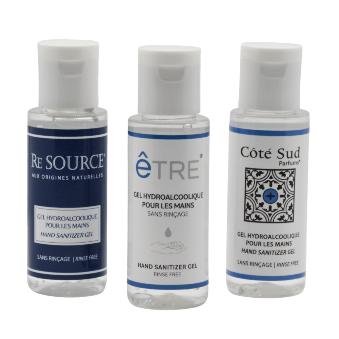 Antibacterial hand disinfectant - 30ml to 50ml individual bottles , 300ml dispensers & 5L Refills. ✓ Rinse Free ✓ Perfume Free Made with a minimum of 70% Ethanol alcohol with added glycerine and Ravintsara oil
Customisation possible starting from 500 pieces.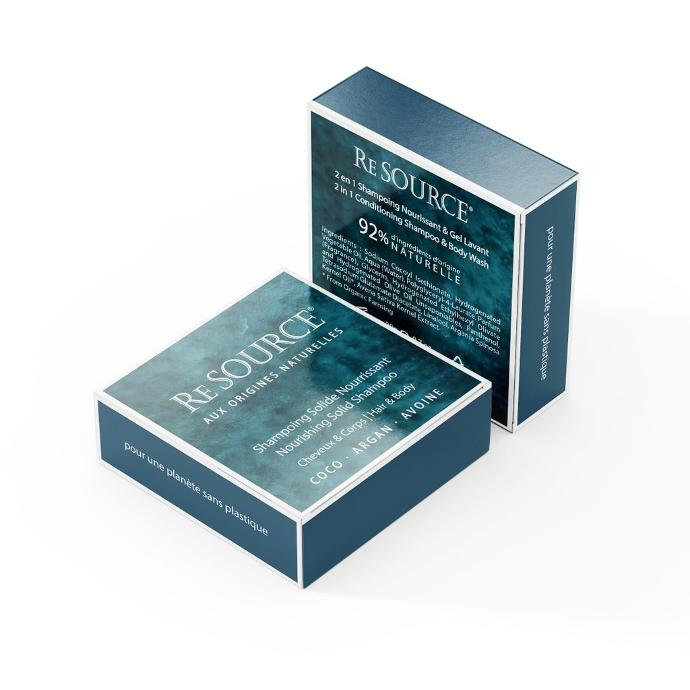 Multi functional made from up to 98% natural origin ingredients, this product will gently clean your guest's hair, body , face and hands. NEW 15g & 20g formats.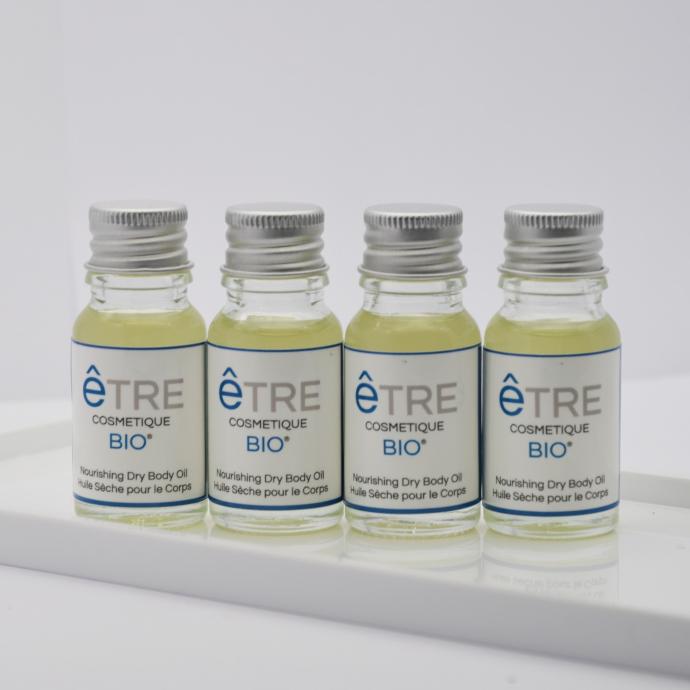 100% blend of sweet almond oil and sunflower oil to nourish and soften the skin with a luxurious dry finish.
Available in 10ml glass or PET bottles for the following collections: RE SOURCE, Côté Sud, ÊTRE cosmétique Bio and ZEBRE. 1 L Refill available.
Eco-friendly Amenities
Bamboo toothbrushes and toothpast tabs.
Washable Fleece slippers that can be reused up to 4 times - Size M & XL
Eco Vanity Sets in paper wrapping without plastic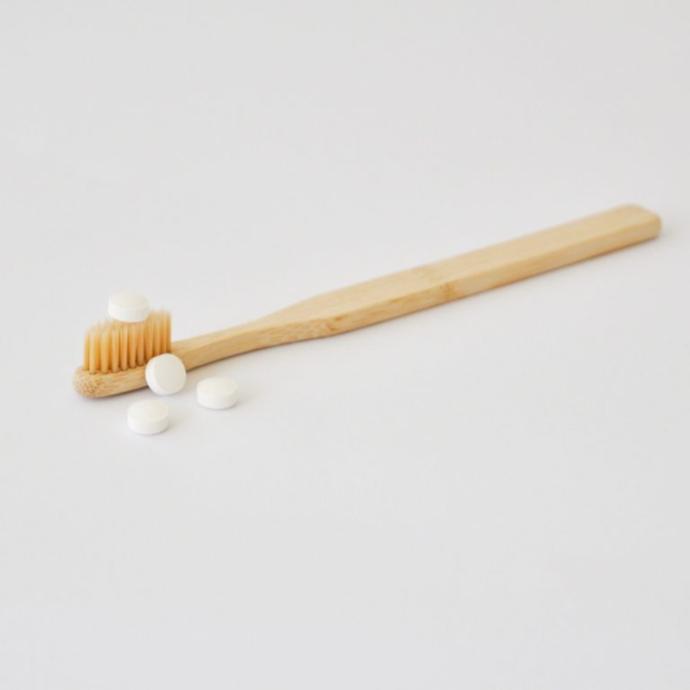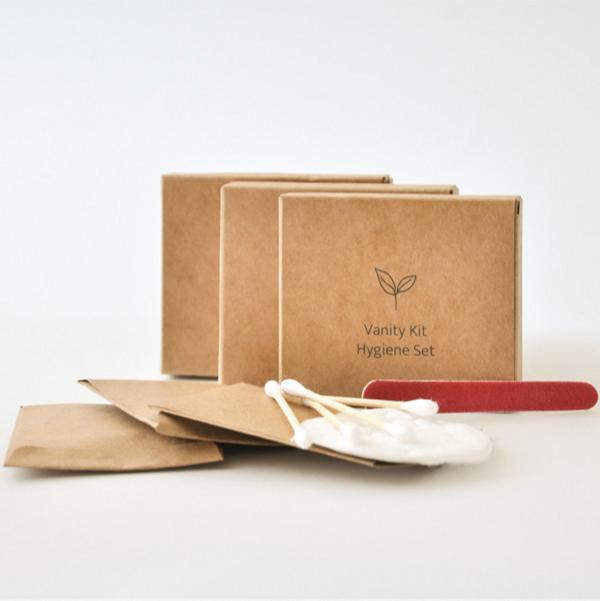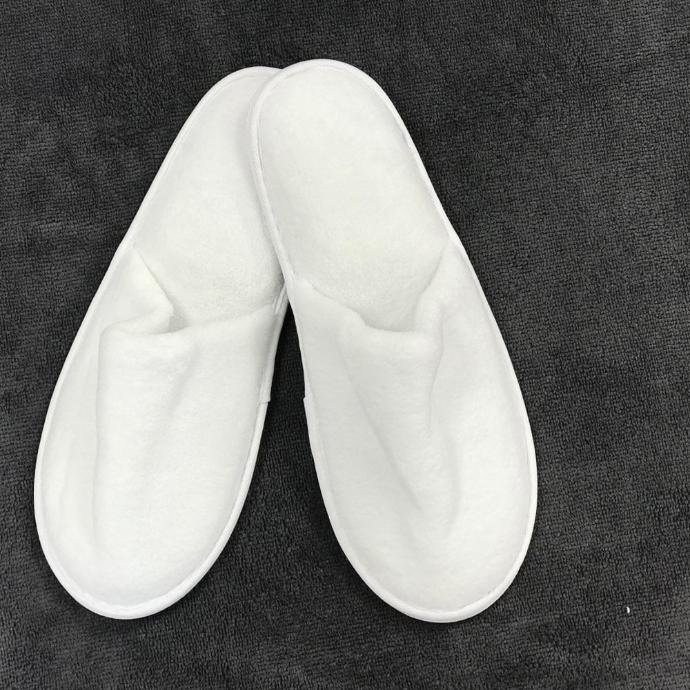 Room Fragrances
Discover our room fragrance products and create an elegant atmosphere to welcome your clients.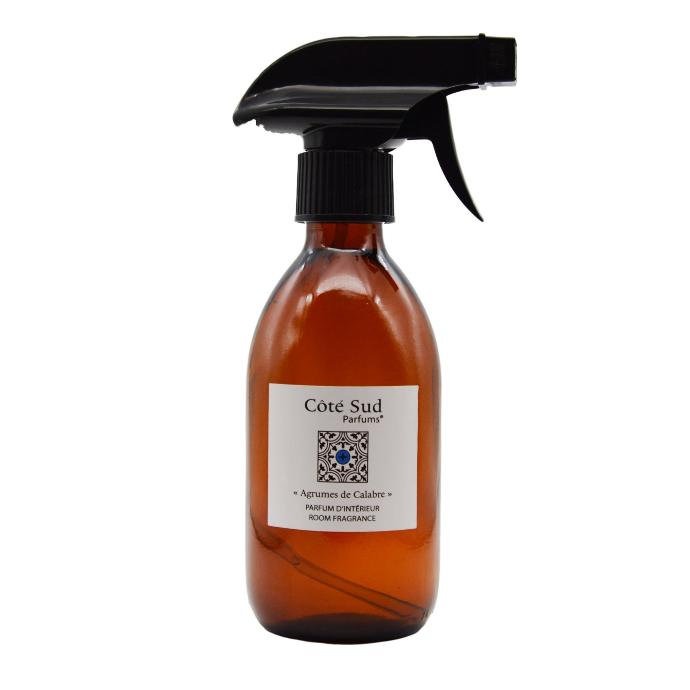 Natural Room Sprays
Our signature fragrances are available in 250ml refillable trigger spray bottles or 100ml retail or boutique formats. 1 L refills are available.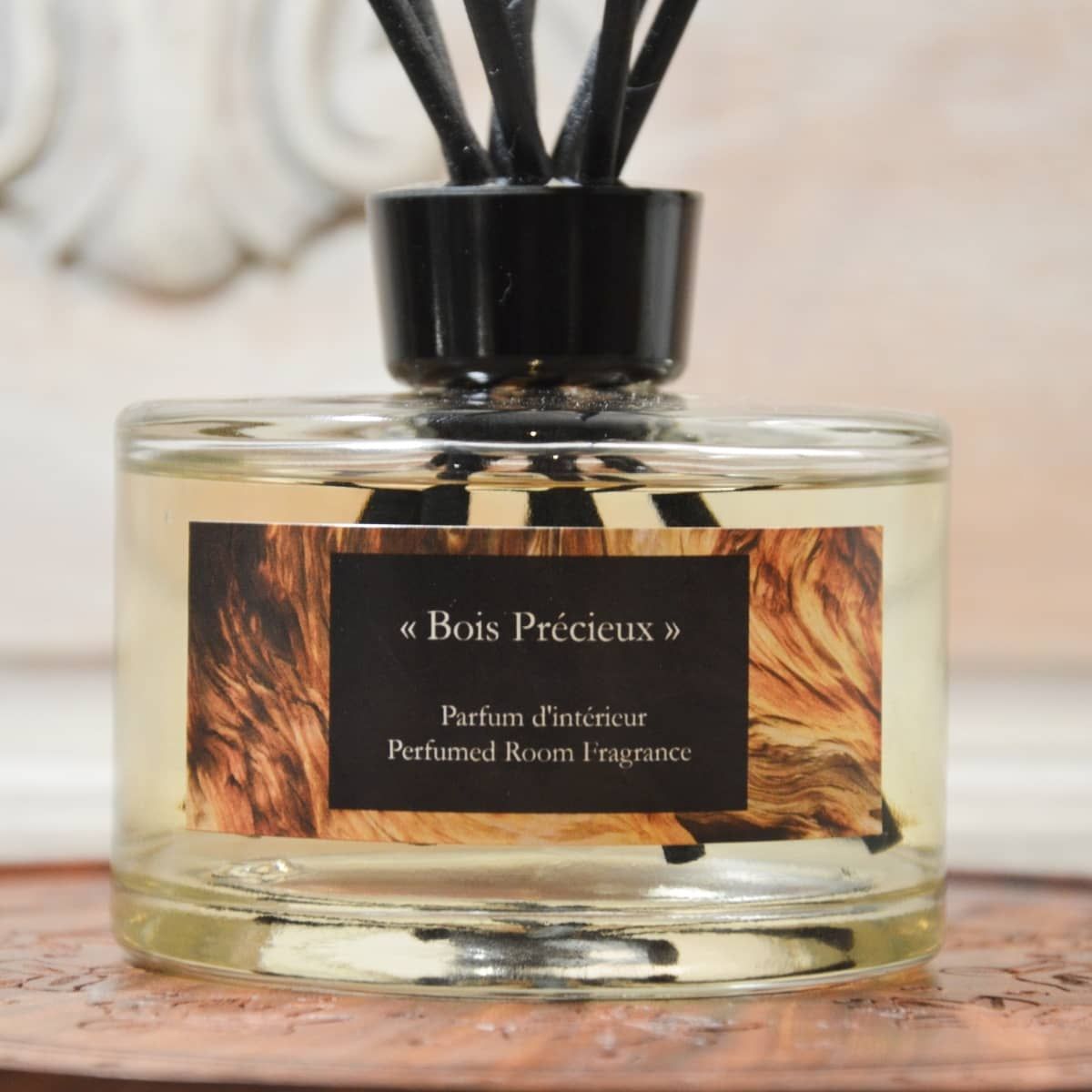 Perfume Reed Diffusers
Perfume Reed Diffusers in an elegant glass holder. Choice of fragrances . 1 Litre refill containers also available.
Creator and manufacturer of hotel toiletries, amenities and room fragrances for the boutique hotel sector, we are know for our natural and niche branded guest cosmetic collections as well as as our bespoke design services.
Our products and fragrances are made in France and Italy according to the strictest cosmetic norms and are designed to help different your hoel property and leave a lasting impression.
Each collection is recognized for their high quality, unique packaging design and for their exclusive fragrances.