Purchase High Quality Toiletries & Amenities for your hotel, B&B..
First Visit ?
Please contact us should you have any questions or if you would like to receive samples to test our products. Shop here if you are looking for a delivery to France metropolitan, Belgique, Luxembourg or Spain metropolitan. For other destinations, please contact us to receive a shipping quote. We ship across Europe and the world..
Fast Delivery
Receive your order in 3 to 5 days.
Sans Minimum d'achat
Product Promise
Our cosmetics are made in Europe ( France & Italy) according to high quality standards.

Volume Pricing
Contact us to receive a quote for large or recurring orders.
L'huile sèche nourrissante, le produit d'accueil tendance et ultra efficace pour hydrater le corps, le visage et les cheveux.

Conçues à partir de 98% d'ingrédients d'origine naturelle, elles vous permettent d'hydrater, de nourrir et de sublimer la peau au quotidien. 
Disponible en flacon en verre 10ml pour une accueil sans plastique ou en flacon PET 10ml - pratique et plus économique.  Les recharges d'un Litre sans disponible pour recharger vos dispensers ou pour votre Spa. 
Un flacon de 10ml vaut l'équivalent de 30ml en lait corporel classique - tous les avantages sans eau.
Offer your guests a hand sanitiser gel with your branding.
We offer the possibility to create a custom designed label for our hand sanitiser gels. Choice of individual bottles from 30ml to 50ml.
Minimum order quantity of only 500 pcs.
Rapid Delivery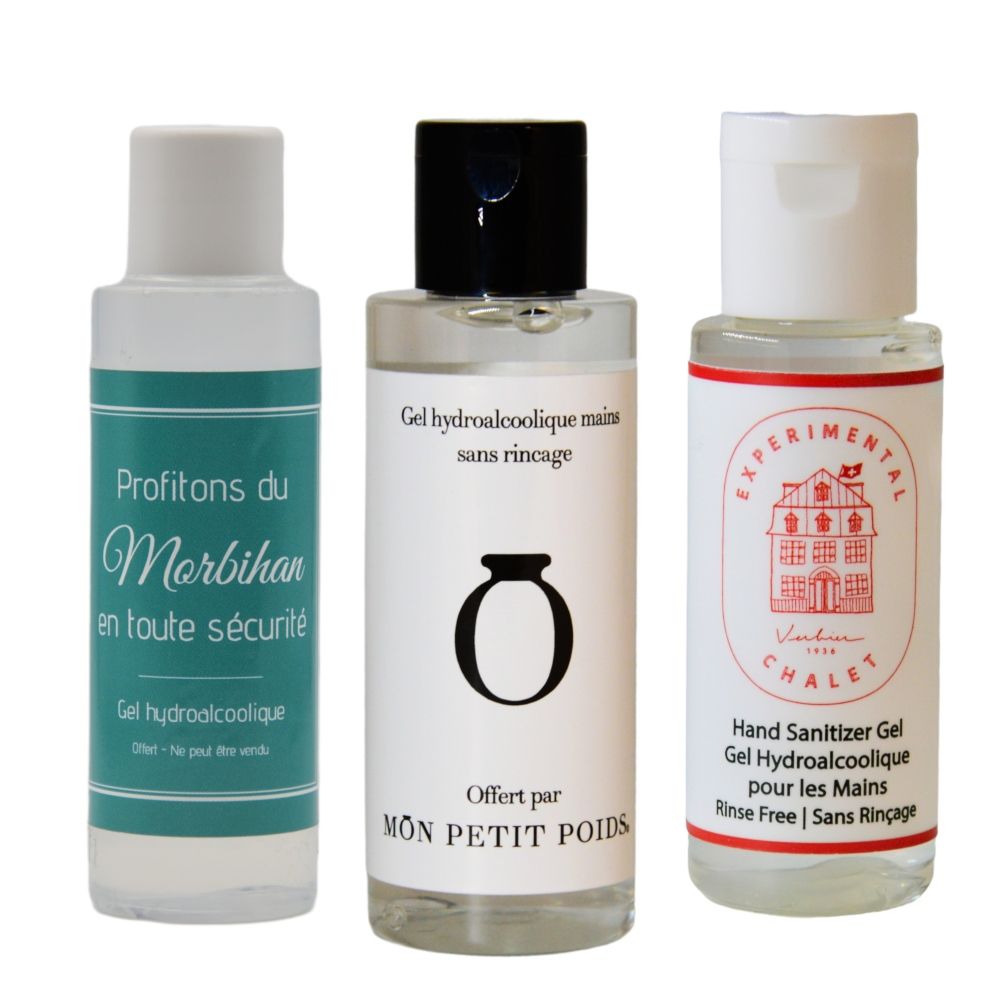 Ceci est un aperçu des produits récemment consultés par l'utilisateur.
Une fois que l'utilisateur a vu au moins un produit, ce fragment sera visible.
Recently viewed products