Classic Luxury Guest Collections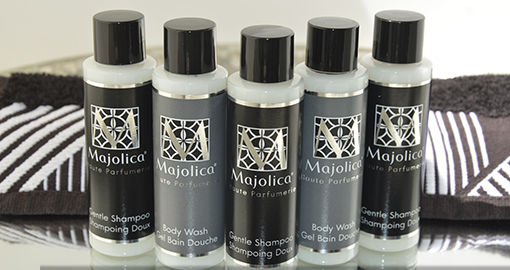 Shades of black and grey for essential style and refinement. Your guests will love this cosmetics collection with its subtle perfume with notes of green tea, citrus and rare flowers that blossom onto a musky base. A fresh natural fragrance that wears like a second skin.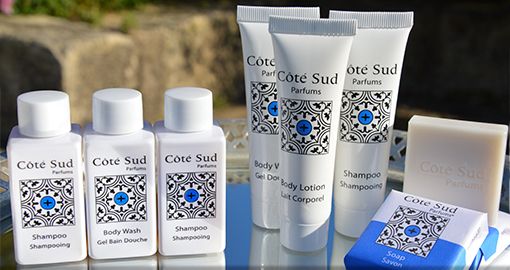 An unforgettable guest toiletries collection inspired by the scents of the Mediterranean. Our best selling collection with its Agrumes de Calabre fragrance with pink grapefruit, citrus and floral notes. Certain products are offered in our popular Figue de Grenade fragrance.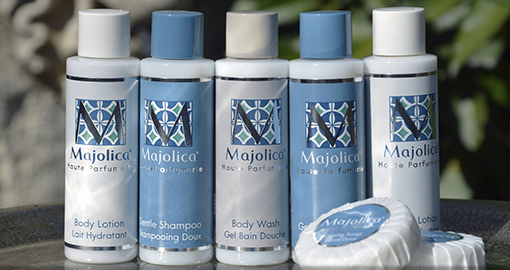 Inspired by the elegant hand crafted ceramics of the same name that gained celebrity during the Renaissance when a collection of Majolica signified affluence and good taste. Be instantly transported to the shores of the Mediterranean coast with this fresh scent with top notes of fresh citrus and rare flowers.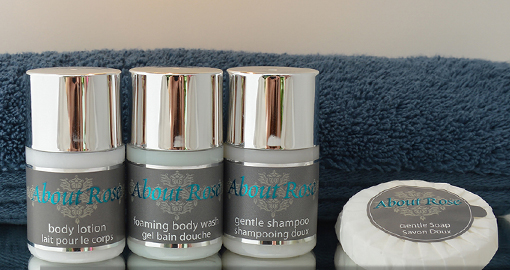 The stylish classic packaging will add character to any interior with an elegant refined floral fragrance that opens on top notes of tangerine, cedarwood and black current with hints of spice. The heart is floral with velvety iris, violet and vetiver endng with warm notes of amber, incense and musk.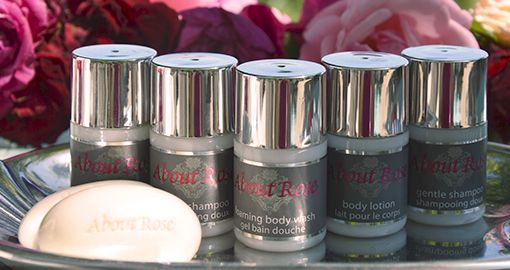 The fragrance opens with fresh Italian bergamot and Moroccan rose essence leading to heart notes of Rose Absolute with warm velvety iris, sandalwood and Labdanum. Sophisticated woodsy notes of ambergris, surrounded with deep notes of musk and hint of vanilla provides long lasting warmth and sensuality. The stylish classic packaging of this guest toiletries collection will transform your rooms into a palace.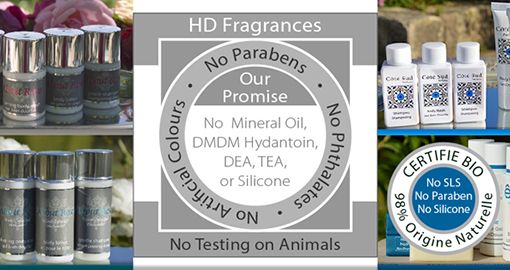 Our hotel soaps, bath and body care products are made in Europe with gentle skin-friendly ingredients.
Room Fragrances
Discover our signature interior scents and create an elegant atmosphere for your guests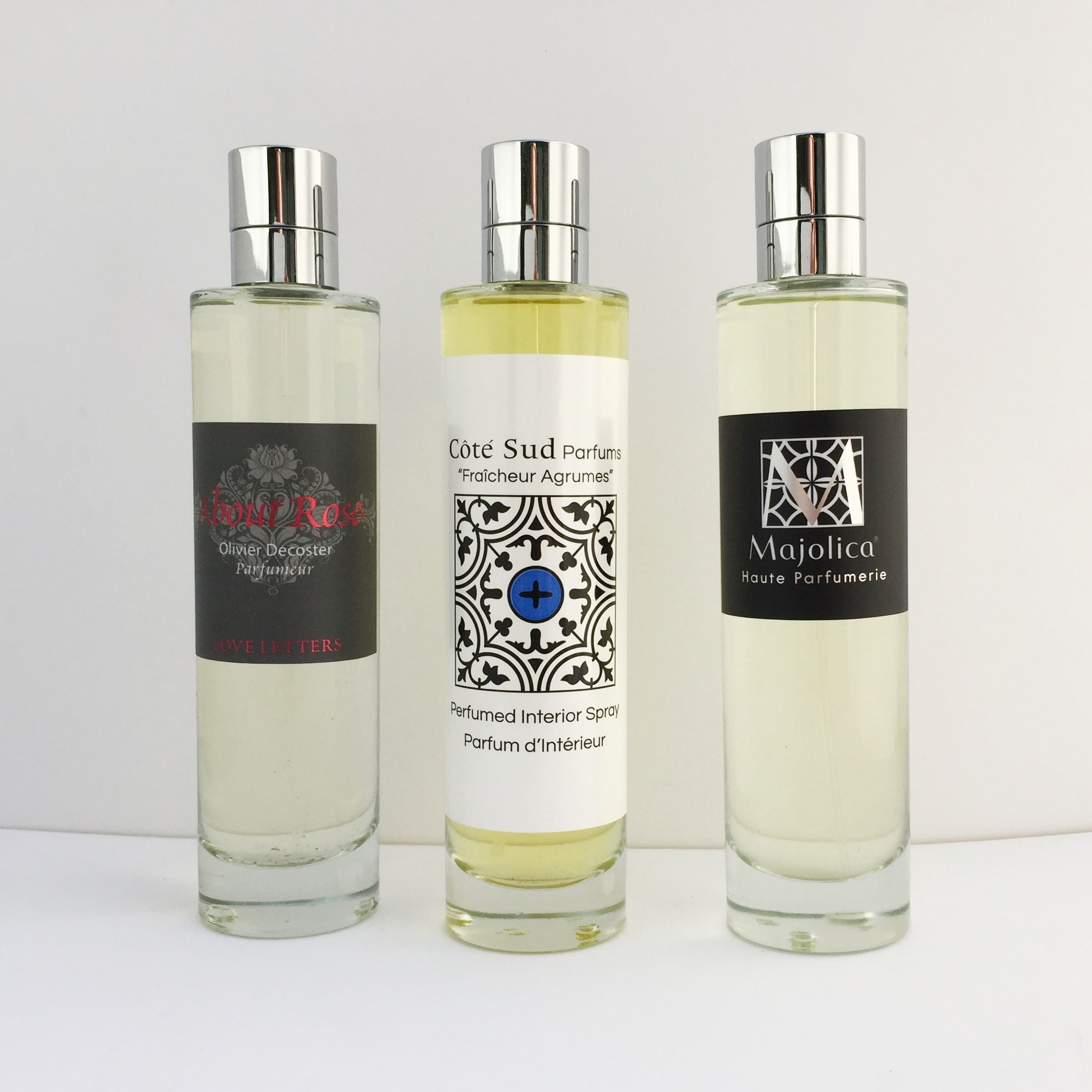 Room Fragrance Sprays
100ml natural spray bottles in a choice of fragrances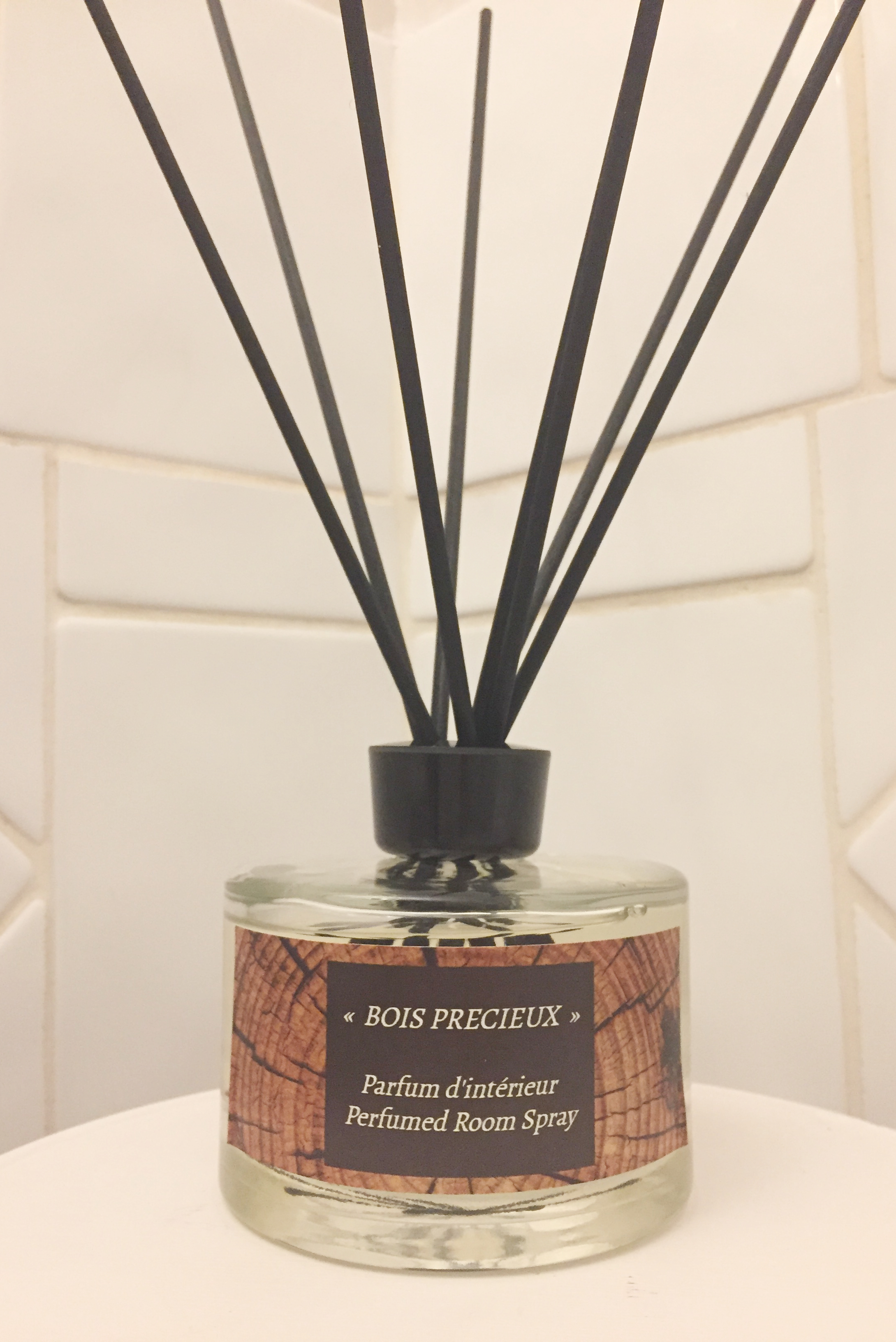 Reed Diffuseurs
250ml glass bottle with reed diffuseurs. 1 Litre fragrance refills also available.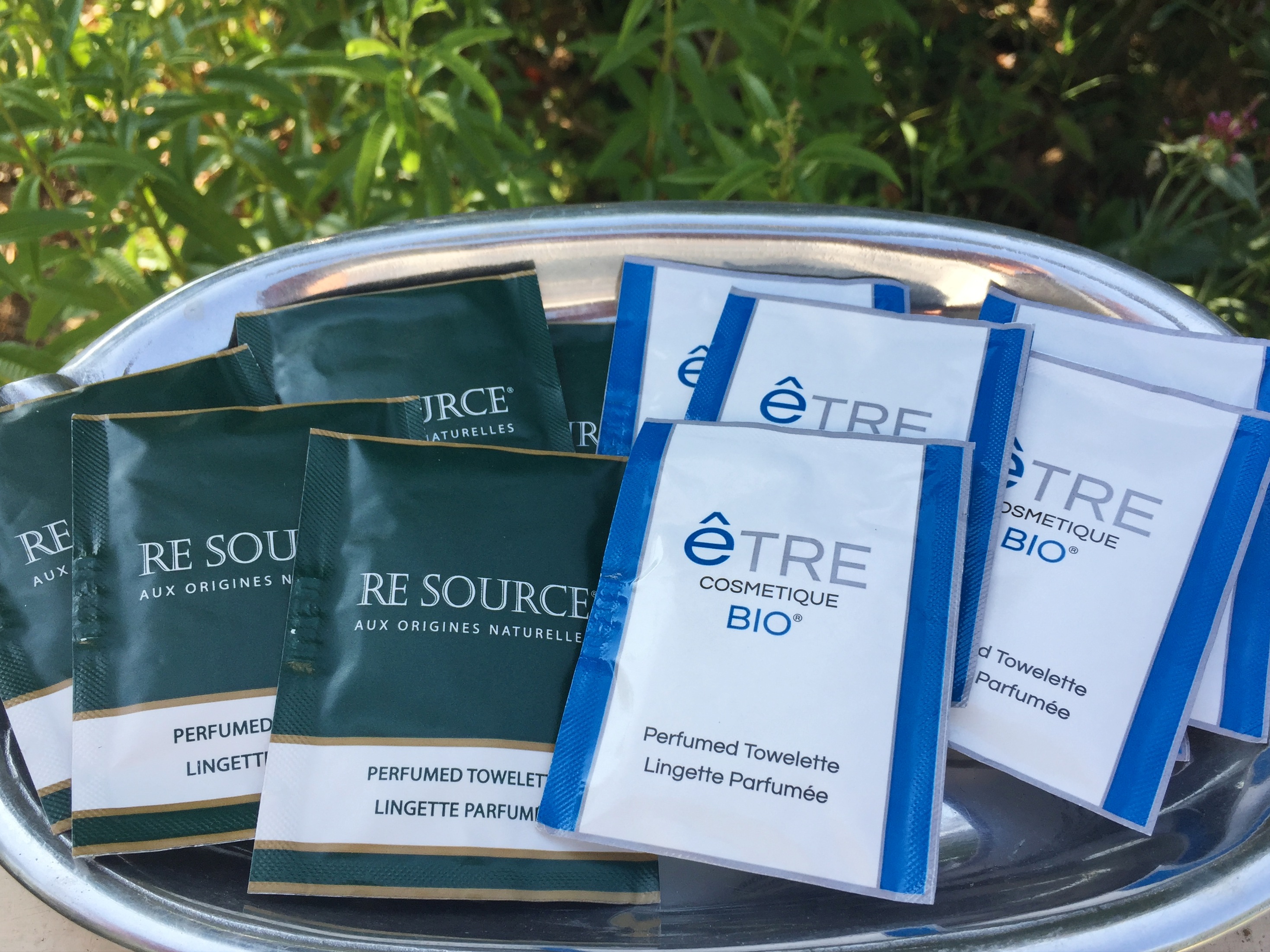 Perfumed Lingettes
Available in the choice of three fragrances.
Offer your guests a taste of the sunny side of life

Available in 35ml & 60ml tubes and 300ml dispenser bottles
Offer your guests one of our certified organic hotel cosmetic collections made in Europe and formulated to exceed both Cosmos and Ecocert standards.
Eco-responsible solutions with bio-degradable ingredients based on renewable plant raw materials.